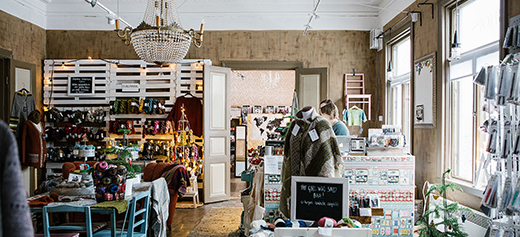 At a LYS close to you ~ TitiTyy
December 12th, 2018 • Blog • 0
---
Always fascinated with the variety of creative paths one can follow, we started to ask our collaborators, LYS owners, to share their experiences on our blog.
Today: Tiina Huhtaniemi, founder and owner of TitiTyy in Jyväskylä, Finland.
TitiTyy is one of Finland's biggest and most popular yarn store, specializing in high-quality yarns for knitters and fiber lovers around the world.
With a team of avid knitters and yarns enthusiasts, that are passionate about wool, TitiTyy staff knows what it feels like to be in love with wool and we are proud to be apart of their exclusive selection.
Happy Reading !
---
Tiina, how did you start knitting?
I learned to knit as a child, both in school and from my mother and grandmothers. They were avid knitters when I was a child. I was a very introverted teenager and didn't hang out a lot with friends or go to parties. I enjoyed spending time knitting watching the Sky Channel (you know, those days before Netflix).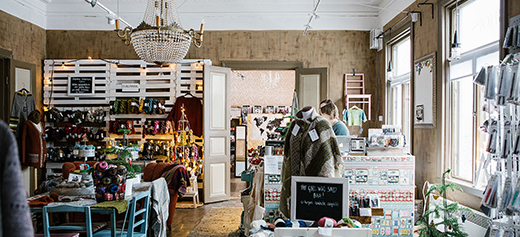 Before starting TitiTyy, I was a teacher in kindergarten for many years. Prior to that, I was a singer and keyboard player in a band called Tarantella. I performed a lot in theatres when I was younger and before being an entrepreneur. To be honest, sometimes I do miss those days.
How did TitiTyy come to be?
When I had kids, I knitted a lot for them. I started selling wool soakers online, and suddenly my stash had grown so much that I had enough inventory to start an online shop. I opened a small brick and mortar shop at the same time, and then they both started growing pretty fast.
Finland has a long-standing knitting tradition. All the children in Finland still learn to knit when they are in school. They start by making a sock and then move on to designing an easy piece of clothing like a scarf on their own. I think that tradition, combined with the rise of knitting's popularity in the past decade after Ravelry and social media, have really contributed to the rapid growth of TitiTyy.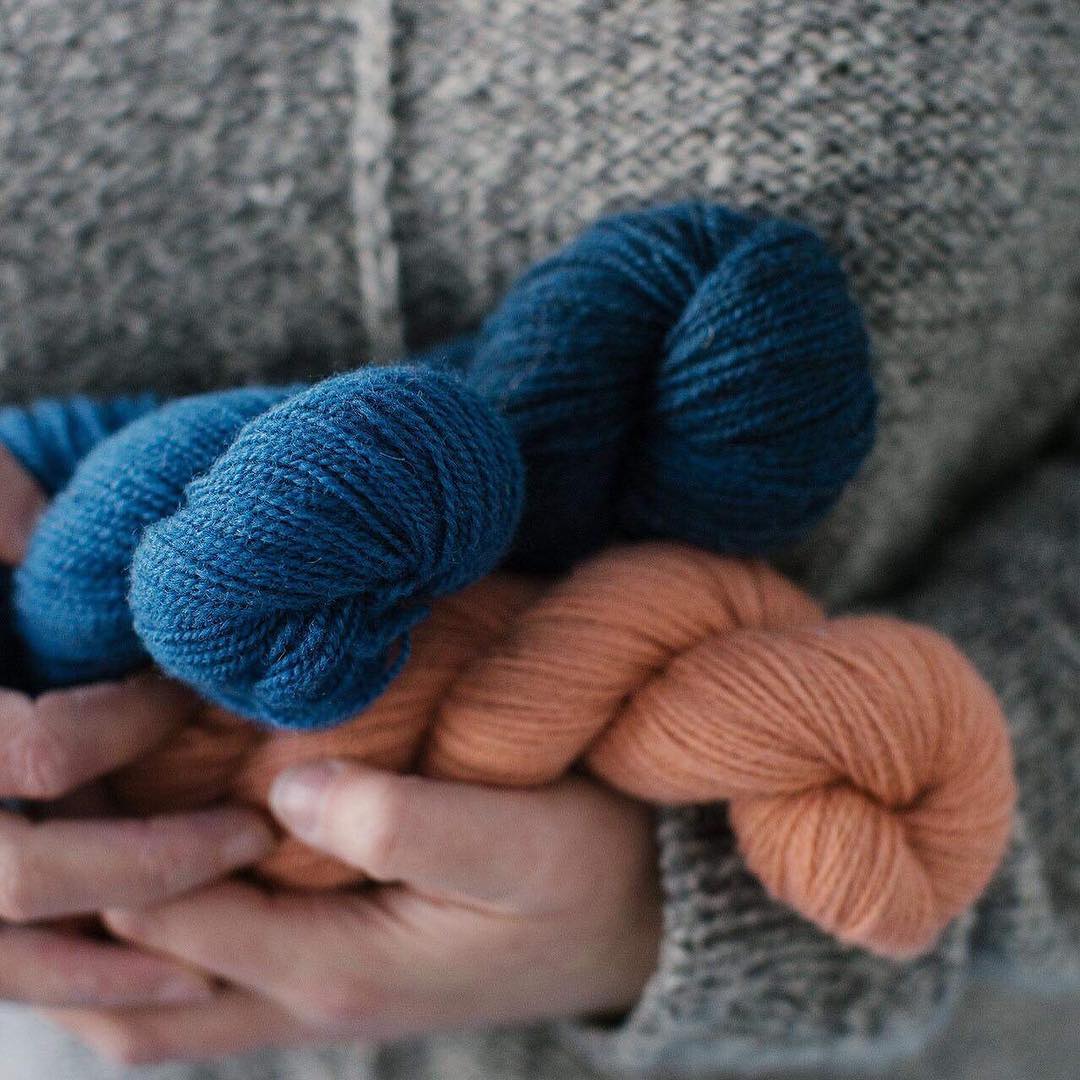 In 2016, one of our suppliers Pauliina, founder of Tukuwool, announced that she was going to stop her operations. We had been carrying her yarn since the beginning, so I decided to make an offer to buy the brand and to continue producing Tukuwool. I'm overwhelmed by the love and popularity Tukuwool has got recently and I'm focusing on starting to plan a new process to keep production steady.
Also in 2016, a long time dream became a reality: Eveliina Eronen and I organized the very first Knitting Festival in Finland. The Jyväskylä Knit Festival takes place at Toivola's Old Courtyard during summer. We will have our 4th edition in 2019.
Any local suggestions for knitters who wish to visit the shop?
We are surrounded by lakes, so cruises are among the must-dos here! It's the perfect way to discover wonderful nature and scenic views.
There is a lot to see in Jyväskylä. The Alvar Aalto Museum, Finland's most well-known architect, is definitely a must-see. There are also many buildings he designed around the city. The Toivola Old Court Yard also has old museums, a blacksmith workshop, and other craft shops. The new restaurant in town, Remy, is also worth checking.
Follow Titityy's wooly adventures on Facebook & Instagram.
---
Banner photo credit: Jonna Hietala