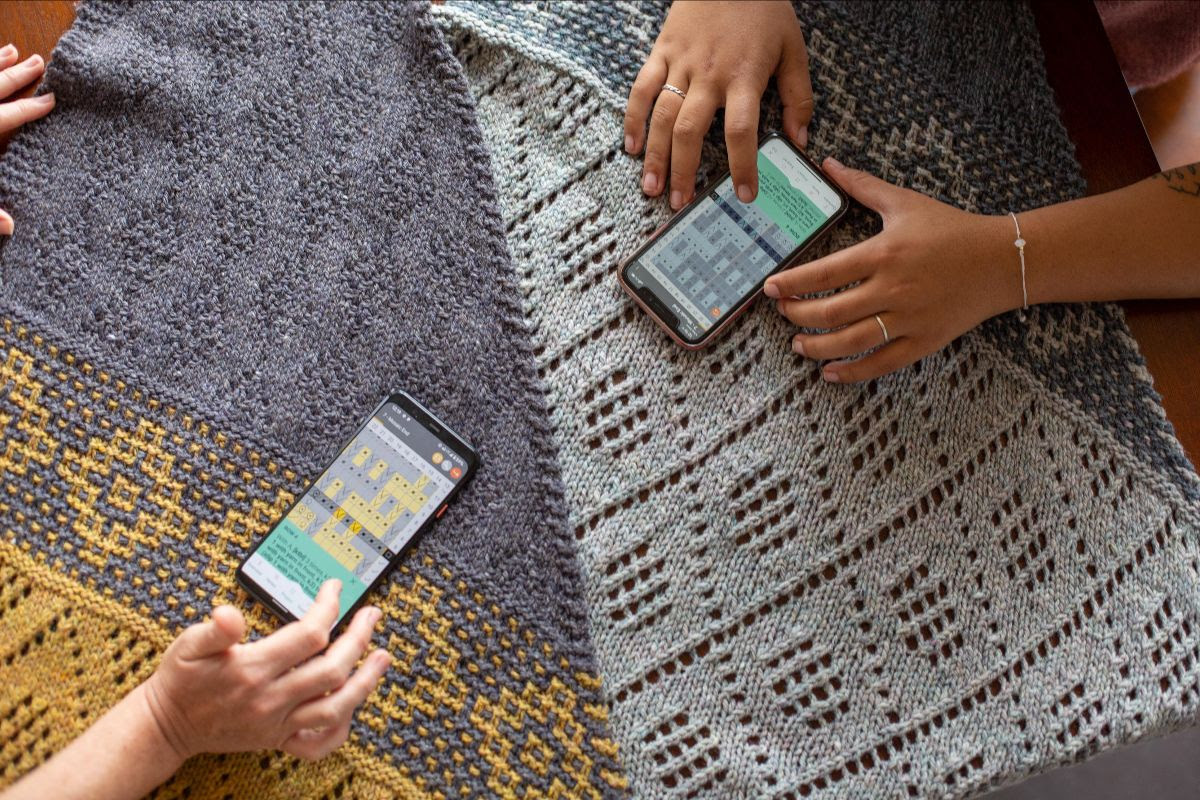 The Uplift KAL
---
We are thrilled to have collaborated with Romi Hill on the Uplift Shawl designed for Knitrino in Nurtured.
Have you heard of Knitrino? Knitrino is like Google Maps for knitting patterns. Click a stitch to see how to do it, highlight your current place, track your progress step by step, see charts in your yarn colors, see only your size, and more.
There are no PDFs, no importing, just purchase your pattern and go. Knitrino's goal is to make knitting
more accessible, and to help people grow into the knitters they aspire to be!
Join us for a fun KAL to discover what Knitrino is all about! The KAL will start on Thursday, October 21st with a live virtual kick-off party at 6:00 ET. There will also be a private Slack group chat to share and get to know everyone.
You'll need 3 skeins of color A, and 4 skeins of color B of Nurtured available through LYS Mont Tricot, Firefly Fibers River City Yarns & Art of Yarn and you'll need to purchase the pattern in Knitrino (and this will invite you to the KAL).
Hope you'll join us!