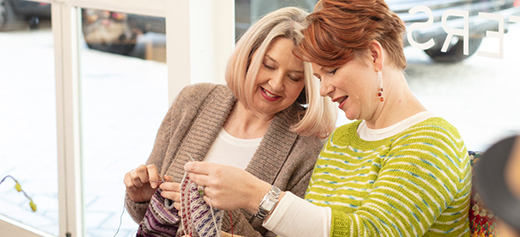 At a LYS close to you ~ Skein Sisters
December 15th, 2018 • Blog • 0
---
Always fascinated with the variety of creative paths one can follow, we started to ask our collaborators, LYS owners, to share their experiences on our blog.
Today, we introduce Deb McDonald and Janine Smith, owners of Skein Sisters in Sydney, Australia.
Skein Sisters offers a thoughtfully curated selection of contemporary yarns from around the globe. Their focus is on natural fibers and breed-specific yarns, and whether it's your rustic yarn or a special, more luxurious yarn, their range of products suits everyone.
Their comfy couches offer a place to relax, knit, crochet, chat and share. Skein Sisters is home to the crafting community in Sydney.
Happy reading!

---
How did Skein Sisters come to be?
Skein Sisters is the culmination of years of dreaming and planning. It was a love of beautiful yarns and accessories, together with a desire to share these wonderful treasures that led us to open the store in April 2017.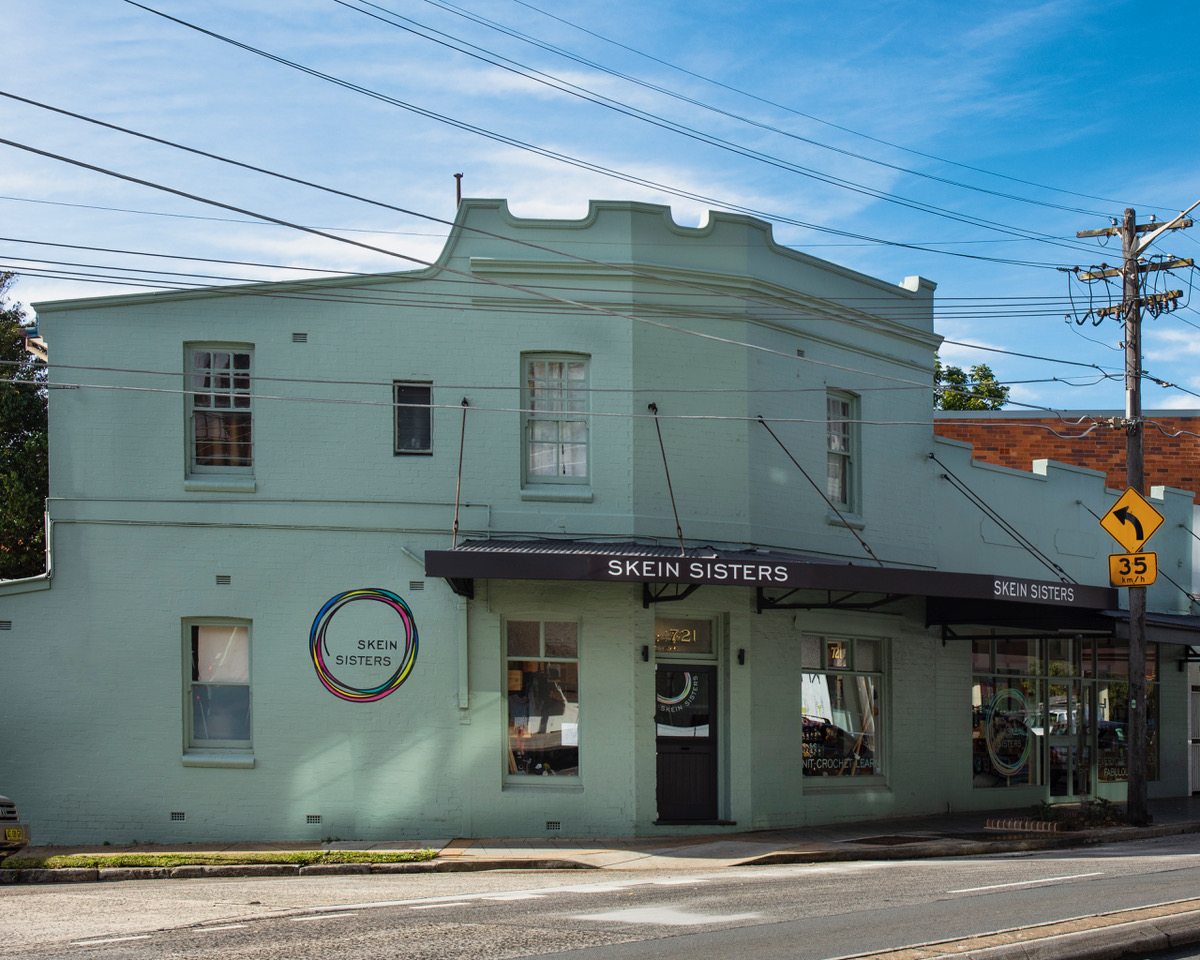 We both grew up in homes filled with knitting and sewing. We have both been making things since we were kids – knitting, sewing, crochet, embroidery and more. But we both stopped knitting during our teens.
Janine's first career was in retail, fashion, and textiles. In her late 20s, she took interest in the world of plants and became one of Australia's leading gardening journalists, editing a national magazine, writing books and newspaper columns.
Janine pursued a rewarding career in the world of advertising and marketing including over 10 years in a variety of roles with Network Ten television.
Janine began knitting again when her first child was born in 2003; Deb was introduced to the amazing world of Ravelry in 2010 and hasn't stopped since. We met when we were working on the magazine for the Friends of the Royal Botanic Garden in Sydney and soon started talking about yarn and fiber.
It didn't take long before we were buying yarn from the US and Europe and sharing the exorbitant postage costs, not to mention waking up in the middle of the night to order from updates, which were never scheduled at civilized times for us in Australia!
We were frustrated by not being able to find what we wanted locally and disheartened by the expensive and time-consuming process of ordering overseas. It wasn't long before we decided that our dream was to open a yarn shop together, and the plans began!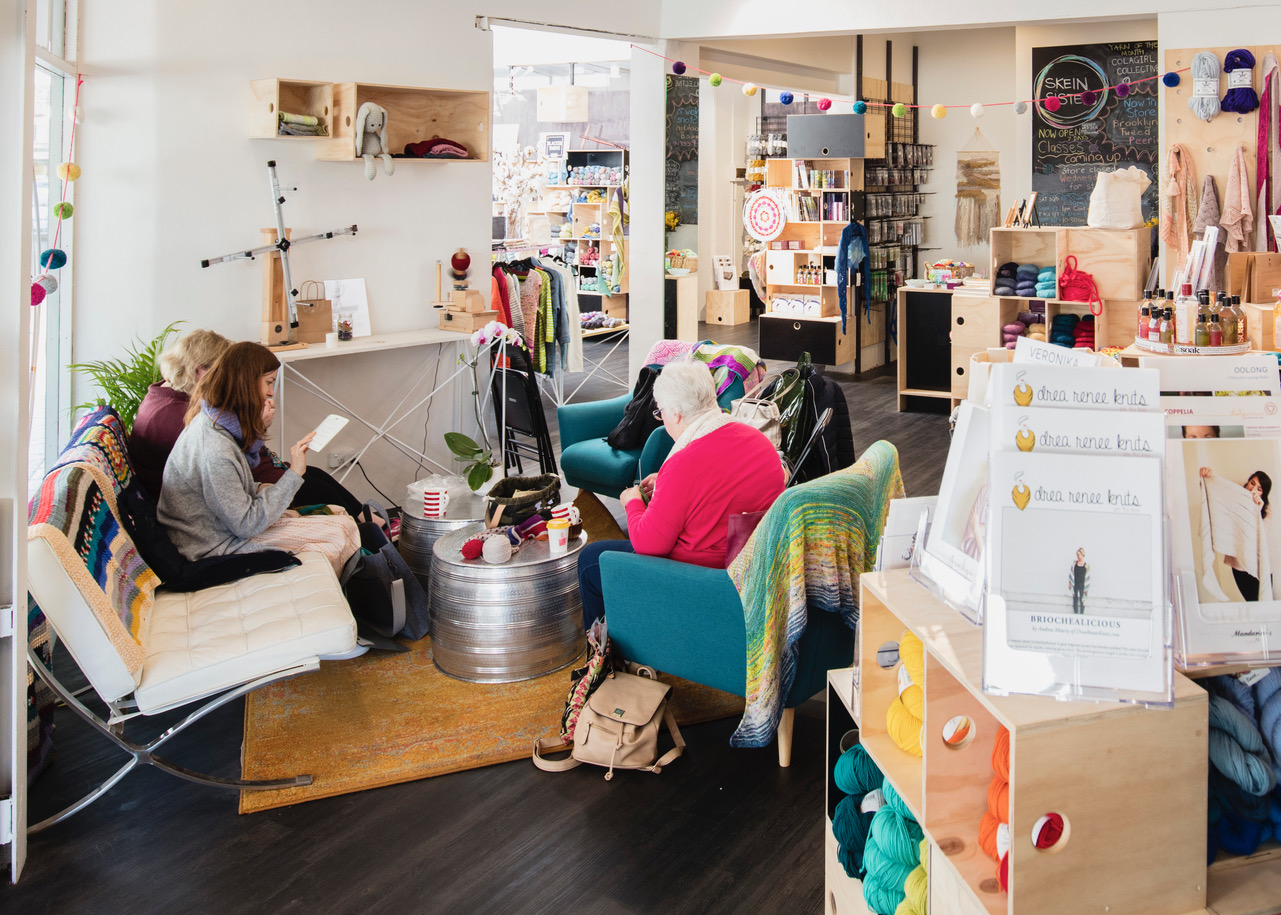 How did the shop evolve since opening?
Our tagline is 'Everyone deserves fabulous yarn'. We spend a lot of time on social media, researching what's popular and which yarns and patterns people are getting excited about.
Usually, if we love it, we try to stock it! Our customers often recommend us to yarn companies and they know to just ask us if they want a particular brand, and we'll look into getting it in.
Skein Sisters is all about passion and love. We have a wonderful staff who simply love yarn and helping others with their craft. We fill the shop with yarn and accessories that we love and that we know our customers will love when they use it too.
Our large store gives us the space to stock a vast range of yarns, accessories, patterns, and publications. Couches offer customers a place to relax and anyone is welcome to come and sit with us anytime.
We also pride ourselves on having a website and online store that are easy to use with photos that show yarn in its true colours. We have a large workshop room for teaching, workshops, and events and we offer classes in a wide range of topics, from beginner knitting and crochet right through to specialized topics.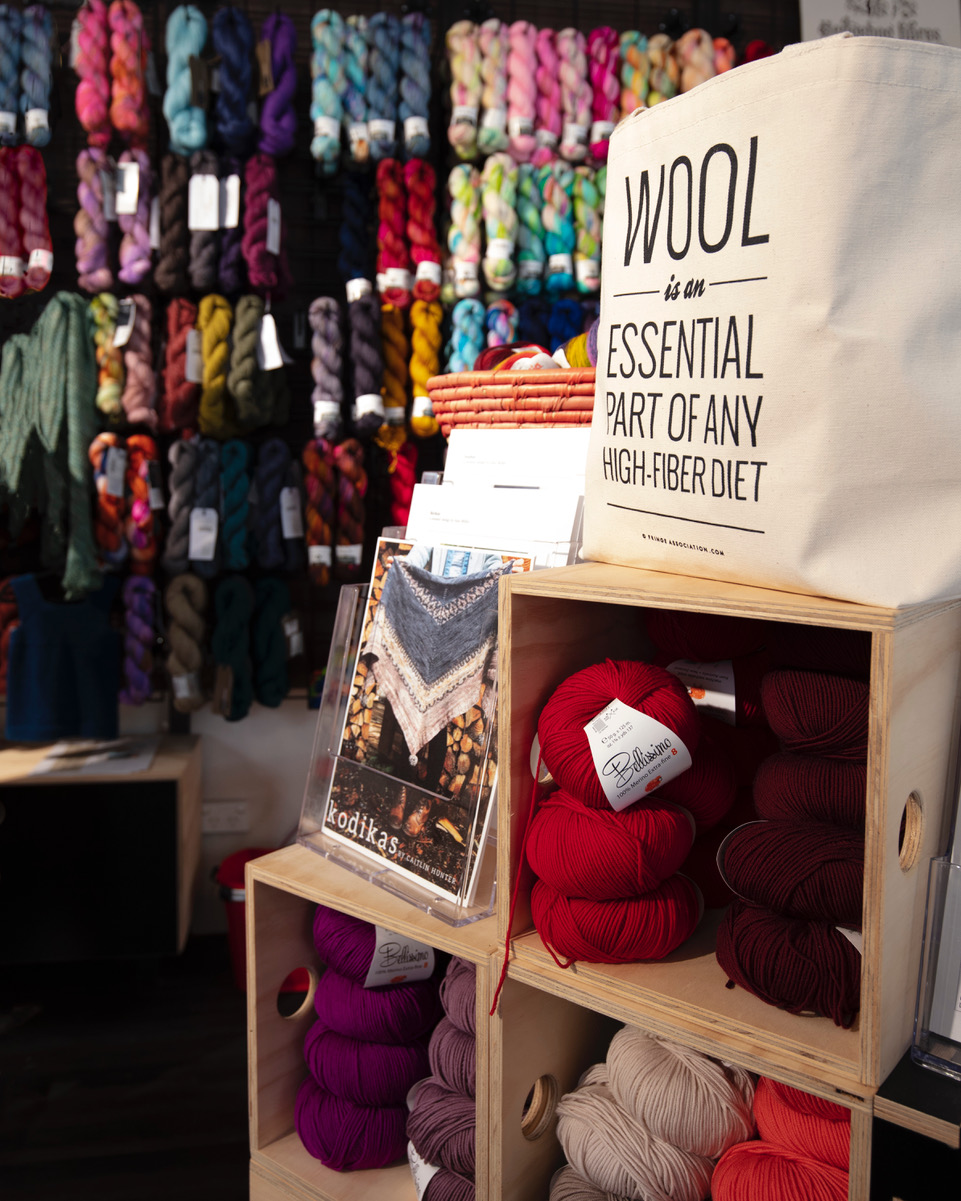 We have put together some wonderful collaborations with designers and dyers, such as Libby Jonson, Ambah O'Brien and Kirsten Johnstone who have designed patterns for us in our stocked yarns.
We also love hosting events with local and international knitting and crochet designers and hold trunk shows (always with lots of champagne and great food!). Norah Gaughan, Clare Devine, Jess Gore (Sweater Collective) and Nathan Taylor (Sockmatician) have all visited.
For knitters wanting to visit your store, what are some of the best things to do and see in the area?
Skein Sisters is located approximately 10 km from the center of Sydney – easily accessible by public transport or by car. From our spectacular harbor with its Opera House and Harbour Bridge to the beaches to the east and mountains to the west, Sydney has everything to offer the visitor to this beautiful city.
Follow Skein Sister's wooly adventures on Facebook & Instagram.
---
Banner photo credit: Philip Le Masurier