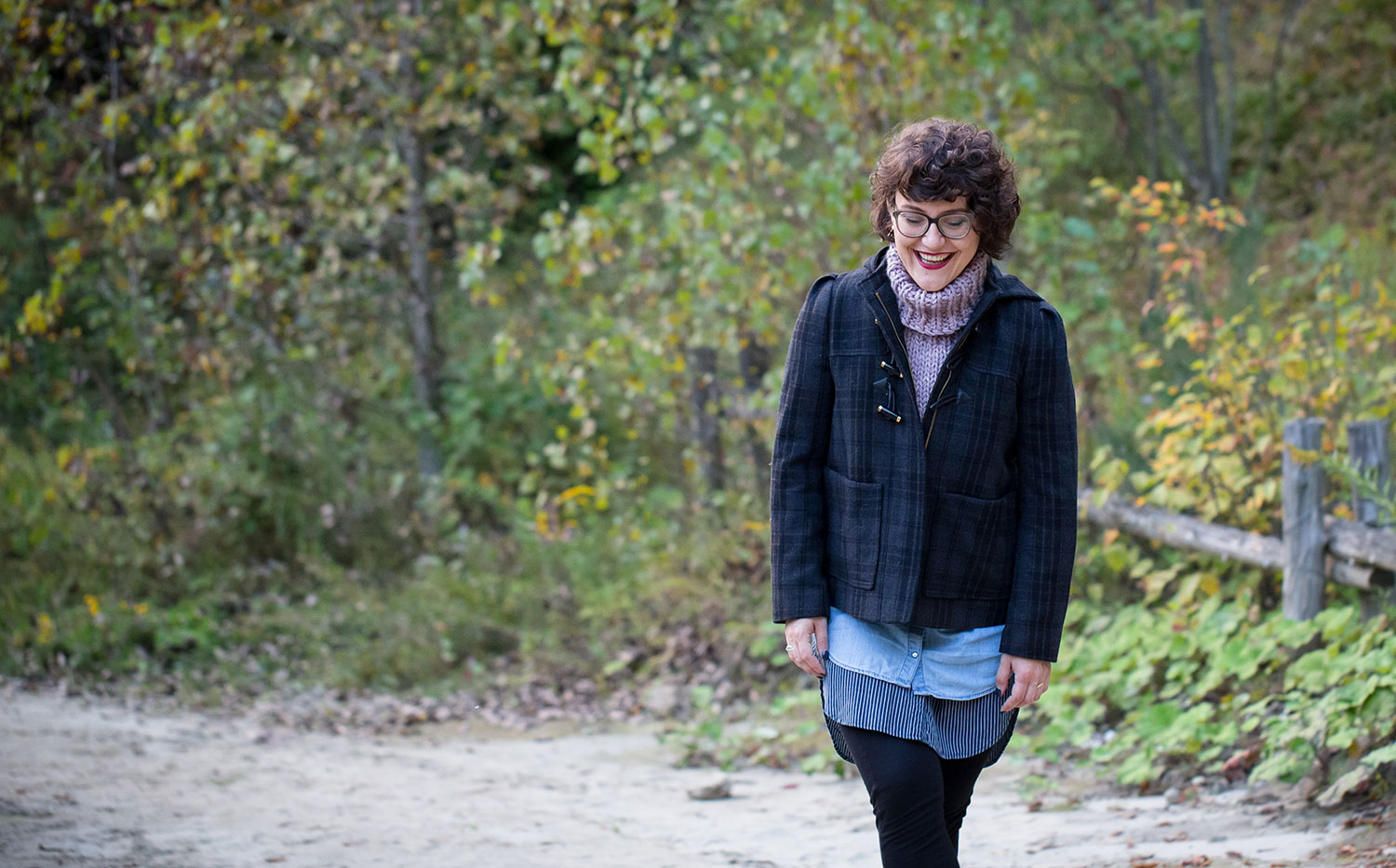 Picard
September 10th, 2018 • Blog • 0
---
Last Fall, we collaborated with our friend Jean-Philippe to publish a great dickie pattern, Picard. It was a big hit then and has been my favorite all winter.
Picard is a stylish, chunky knit, made for our Ankara and Zetta yarn bases.
Jean-Philippe was kind enough to share a tutorial to pick up stitches properly around the neckline, in order to create a visible line to mark the transition from the bib to the collar.
We took the opportunity to ask him a few questions about his creative path at the same time.
Happy reading!
---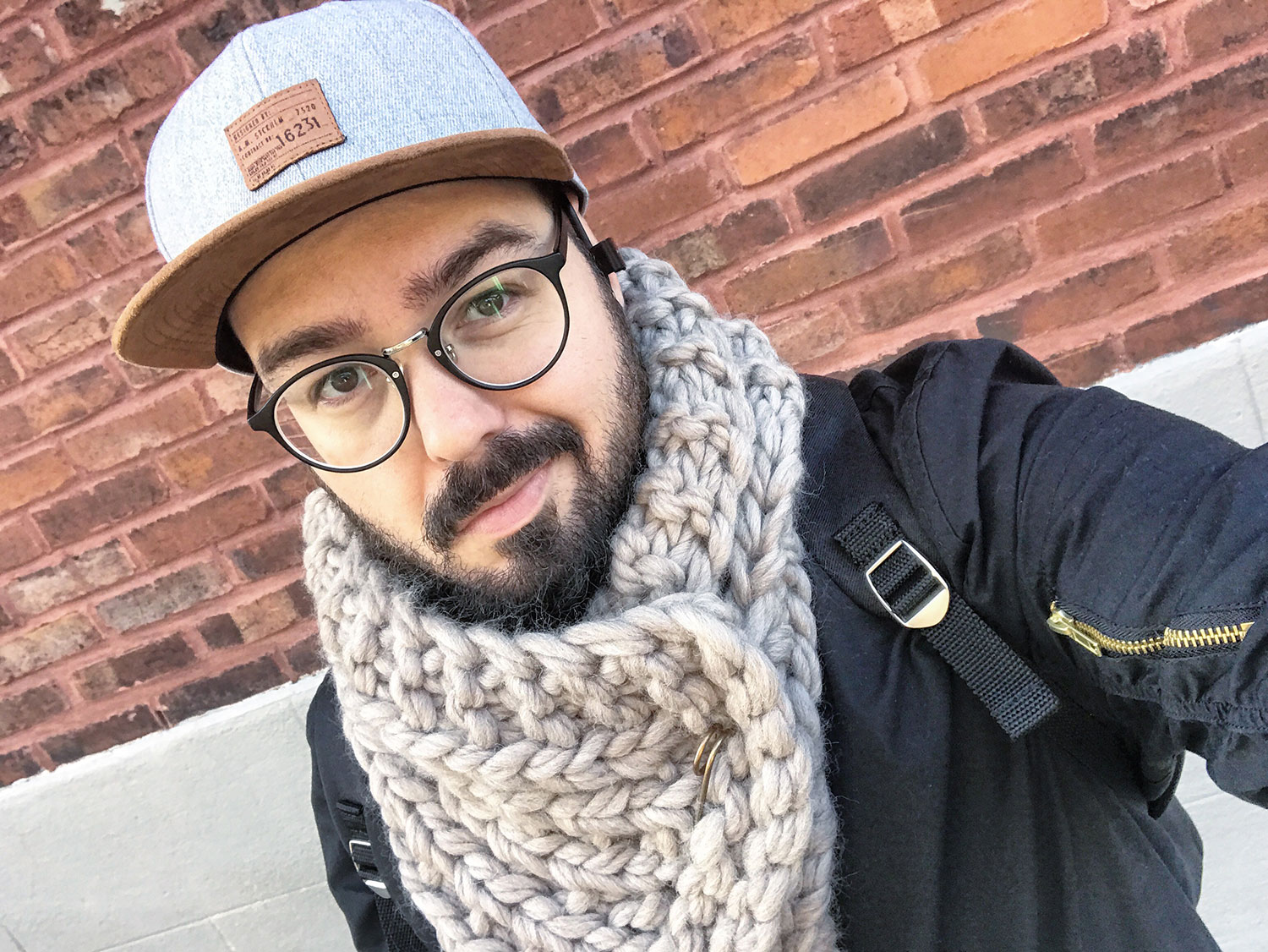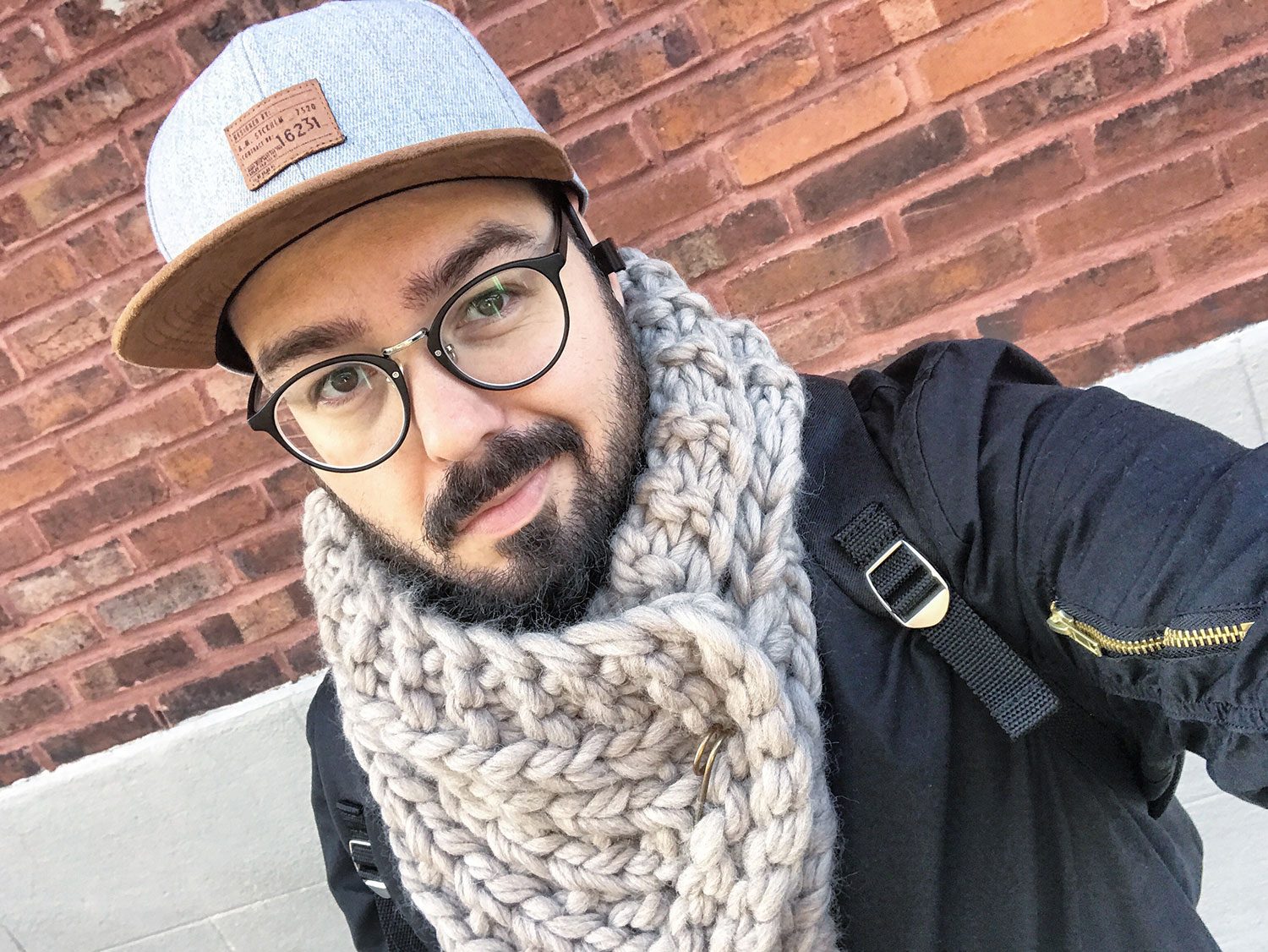 – First, tell us a little about yourself.
I am an industrial designer by training. A little over 5 years ago, I started designing jewelry, which may be considered strange, as industrial design is rational, governed by rules and any product must be functional to be produced serially.
Jewelry design in imprecise and often emotional. I like contrast, life is more interesting that way! Apart from that, I am an uncomplicated person, who likes to share.
– How did you begin to knit, then design?
I started to knit over 10 years ago, mostly because of Wool and the Gang's ultra bulky yarn. Within a year I was making my own designs, mostly for friends.
I sell knitted products with new designs each year for my company, Atelier Cliché. I only started writing my designs a few years ago. This year I plan to launch 5 to 10 new designs, especially accessories made with bulky yarn, truly my favourite.
– Your essential knitting gadget?
My iPhone… probably not the answer you expected, but my iPhone has everything: music, a calculator, PDF copies of previously purchased patterns and the Note app, with which I draft all my ideas.
– If I visited your city or your neighbourhood, where would I go first?
I would say La Société Textile, a very pleasant shop that belongs to friends of mine. It is right in the middle of the Mile-End neighbourhood and, among other things, it sells Wool and the Gang yarn, my first love!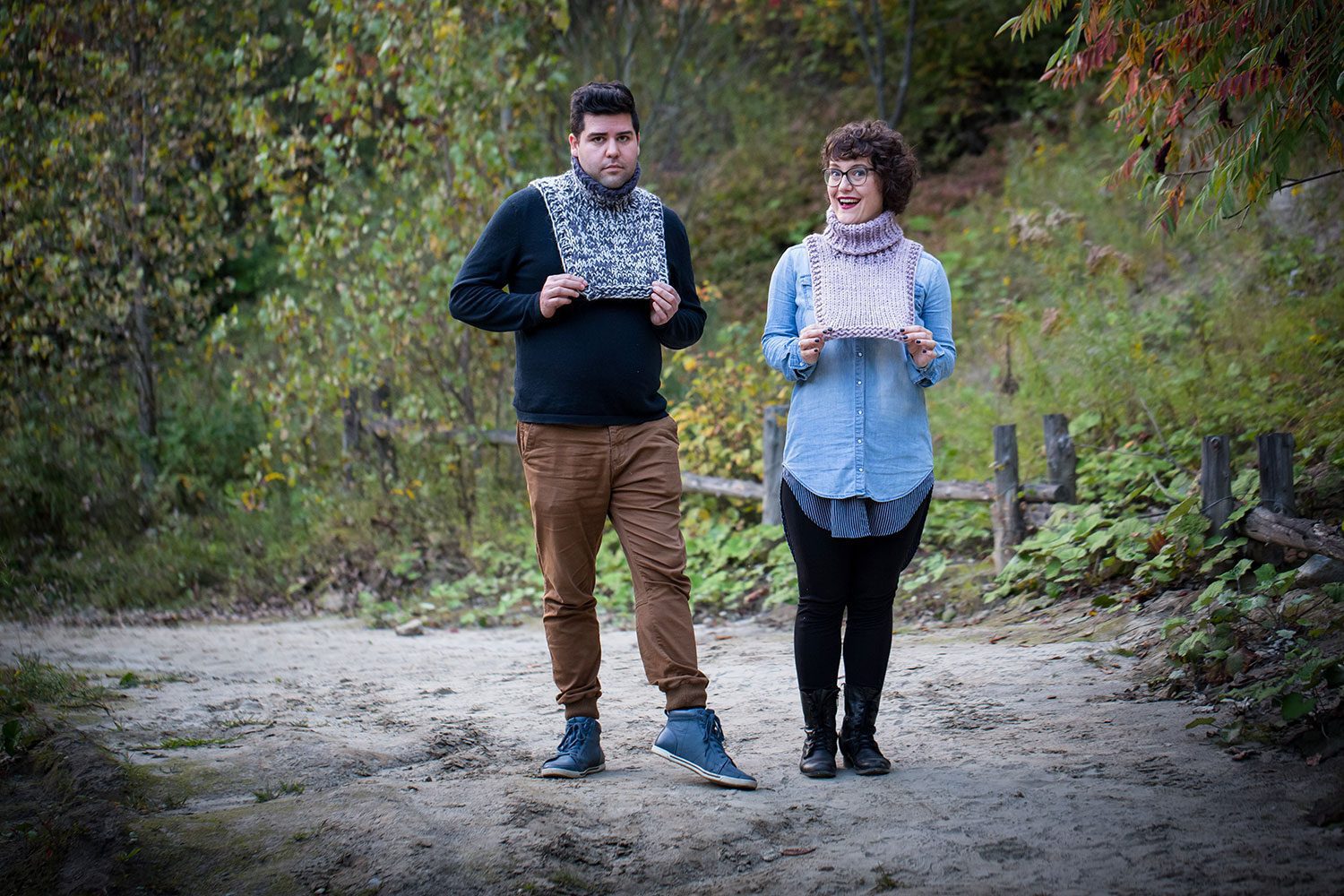 – What was your inspiration for Picard?
I created Picard for a friend who had just purchased a beautiful new winter coat, and she didn't want to hide it under a big shawl or cowl. And yet, she still wanted something warm for her neck, especially with the kind of weather we have here in winter – think – 20ºC in January.
So I created this chunky dickie that ends up mostly inside the coat. She liked the idea so much that I had to make two of them. I also made one for me and I just love it. Since then, the design has become one of my most popular online. People seem to like the vintage look as well as the warmth of the dickie.
---
Thank you Jean-Philippe for sharing this tutorial with us!

---
---
Follow Jean-Philippe's wooly adventures on Facebook, Instagram, Youtube & Ravelry.