Nurtured New Colors
---
We are happy to introduce to you today two new colors in Nurtured.
Nurtured is a worsted-weight yarn, spun by our friends at Green Mountain Spinnery. Different from our other bases, Nurtured is dyed in the fleece, meaning that the fibers are dyed prior to the yarn being spun, resulting in all the different layers of colors blending into a beautiful heathered look.
Nurtured has a soft hand, 3-ply construction for strength, and is woolen-spun allowing flexible gauge. It's great for cables and intricate stitch patterns, and it also brings texture to plain stockinette stitch fabric.
---
Fusion 21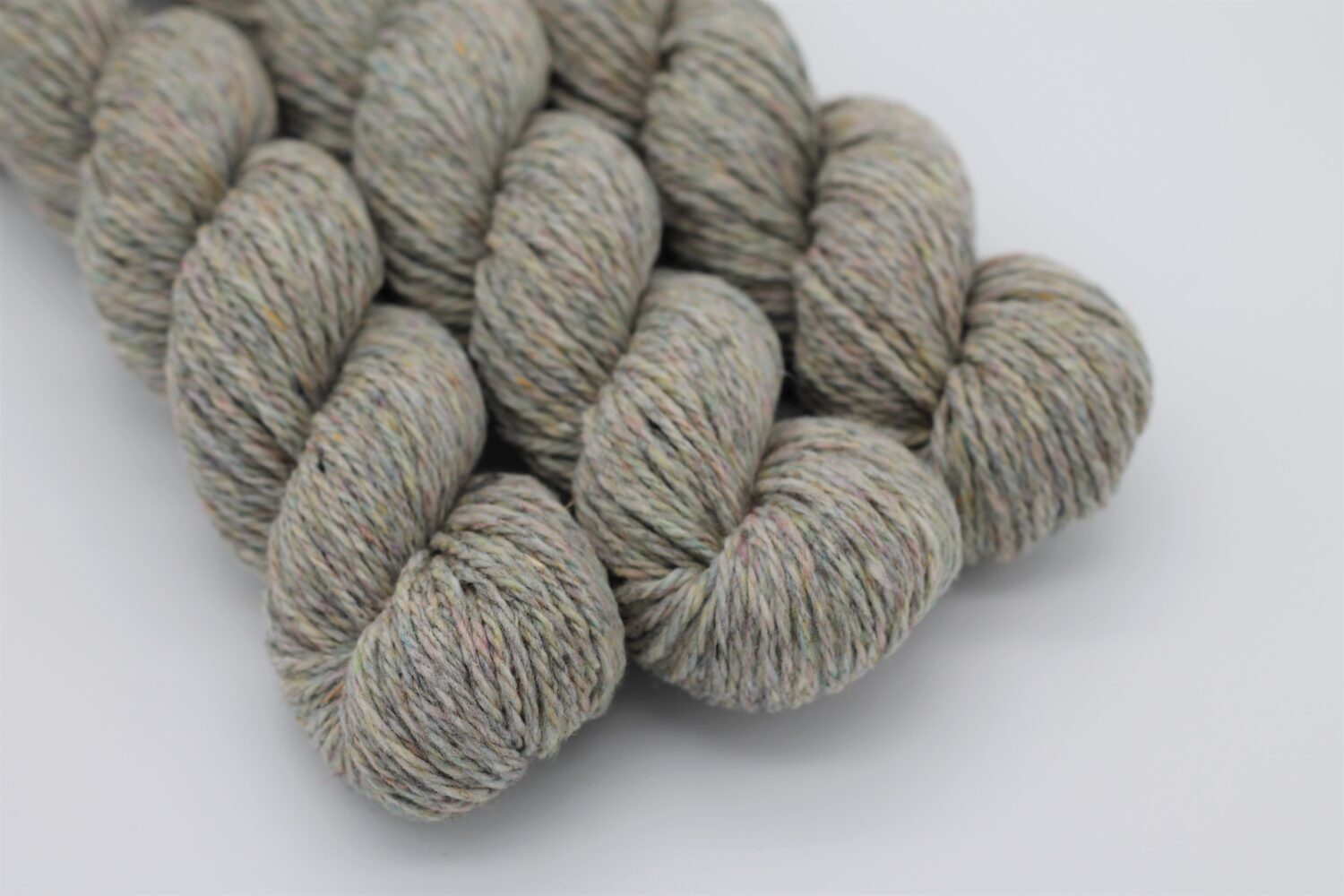 The Fusion colorway is a way of recovering what remains on the carder when cleaning after each color.
This colorway is a blend of all the other colors we produce, we use what has been picked up from the carder and we mix it with new fiber. This is great way to avoid losses.
This colorway is unique each time it is produced, which is very exciting for us to see the final result, we are happy to share our latest batch – Fusion 21.
---
Anémone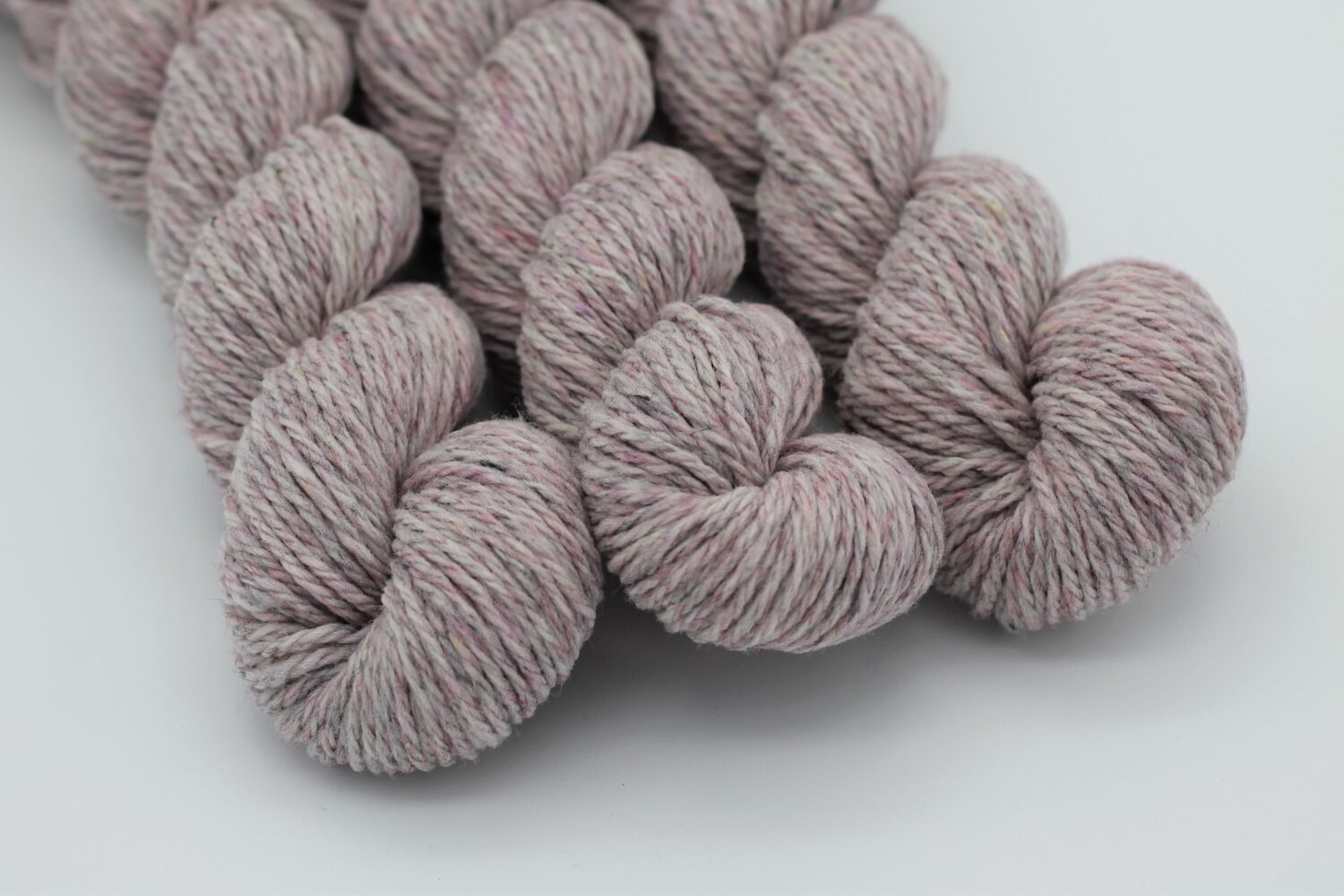 We are happy to add a new colorway to the Nurtured palette – Anémone. Like the flower, this colorway is a light pink with gray undertones.
---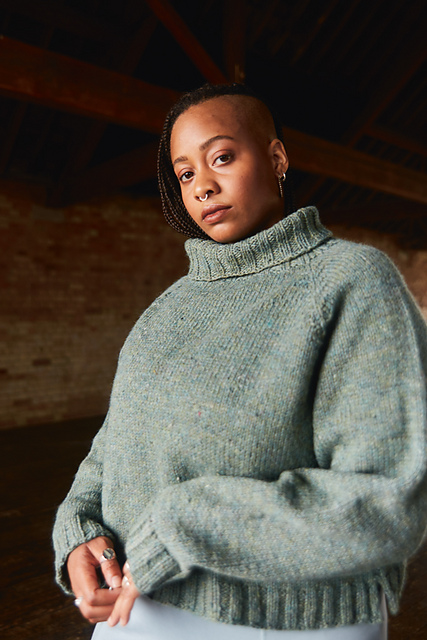 ---
I hope you like the new colors as much as we do! Don't forget to tag us so we can see your work – use the tag #julieasselin on Instagram and julieasselin on Ravelry.
Several of our retailers have already received their shipment. Click here to find a retailer near you.
Happy knitting!