New Patterns for Spring
---
Spring is a time of new beginnings with brightness and freshness in the air after the long winter months. As nature is slowly being awakened from a deep sleep, this transition brings strength, hope and endless beauty.
Springtime brings with it new life and as nature grows its first leaves it is time to nurture new ideas and endeavors.
We hope that the latest patterns published in your yarns give you inspiration for your next spring cast-on.
Don't forget to tag us so we can see your work – use the tag #julieasselin on Instagram and julieasselin on Ravelry.
Have a crafty spring!
---
Betty Jacket
Betty by Lauriane et Charlie is a simple garter stitch top-down jacket with a circular yoke. Boucle makes it a cozy and fluffy garment that your kid will love to snuggle.
---
Odile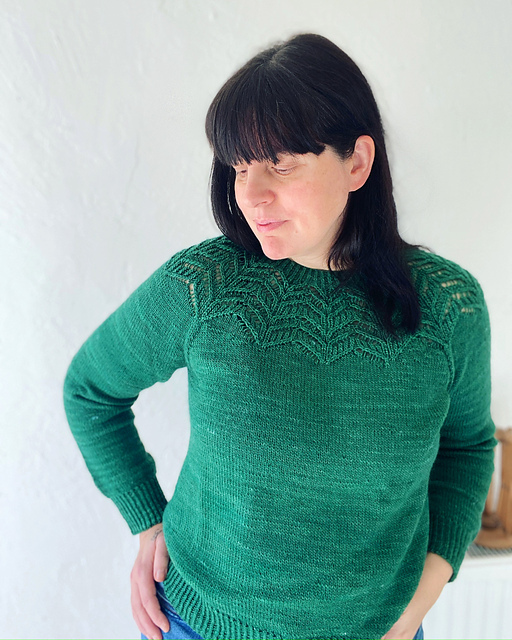 Odile by Nadia Crétin-Léchenne is a light and delicate seamless top-down sweater easy to wear and perfect all year long.
Nadia knitted her sample using Leizu Fingering Simple, c. Pastèque which makes it shiny and chic.
---
Dale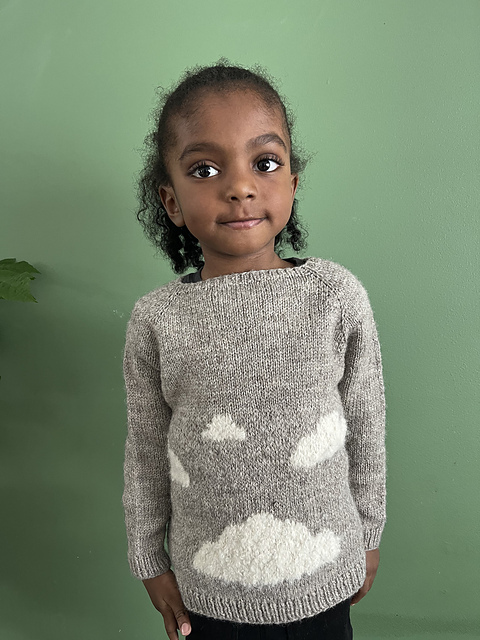 Dale by Sasha Hyre is knit in one piece and worked from the top down seamlessly with a raglan construction. The 'clouds' are added with stranded colorwork.
The combination of Sunday Morning DK by Sonder Yarn Co. and Boucle yarn feels like your floating on clouds.
---
Wave of Change Shawl & Blanket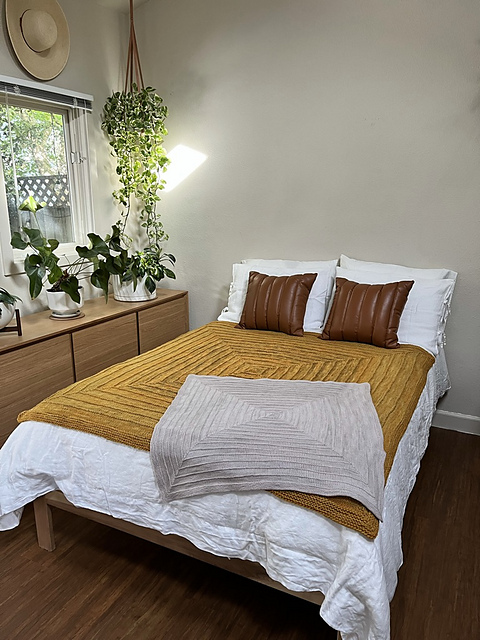 Like Denise, we also believe that every person has the power to effect change through daily acts of kindness. Like a stone dropped into still waters creates a ripple effect, we too can create a wave of change.
We hope that you will make Wave of Change Shawl & Blanket by Denise Bayron for yourself and for someone you love. Make it as a family heirloom to be passed down for generations to come
– Journey Sport, c. Latte for the shawl
– Douillet (bulky weight), c. Safran for the blanket
– You can use any yarn weight you want!
---
Kari
Kari by Natasja Hornby is a softer, more playful interpretation of Coco Chanel's iconic jacket. The two-color Broken Seed Stitch pattern forms a perfect tweedy background for the beautiful mosaic that adorns the lower sleeves.
Much fun can be had with color; even swapping the main and contrast color will lead to a totally different effect, so experiment, and knit yourself a lovely treat of a cardigan!
---
Here Comes The Sun
Here Comes The Sun by Handmade Closet in Journey Sport is inspired by sunshine and flowers and the iconic The Beatles song and era. It's knitted from the top down seamlessly, in the round – making it easy to try on as you go to achieve the perfect fit. Adorned with happy colorwork on the yoke, waist and sleeves it is a super fun knit!