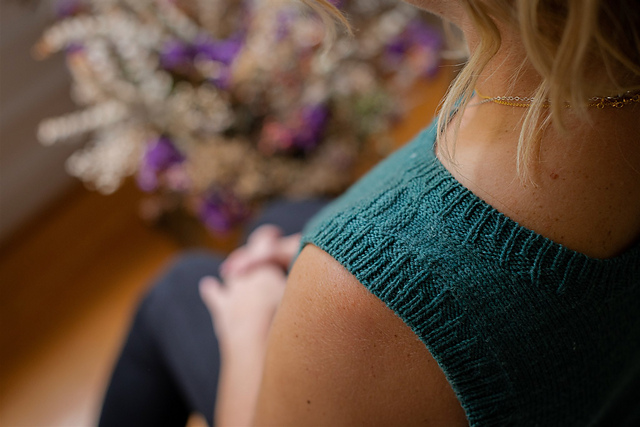 New Patterns for Fall
---
We are back after our summer break and Fall is intuitively taking shape at the workshop, we love the colors tryouts we did during summer so we decided to keep them all!
We look forward to introducing them to you in the next couple of weeks.
In the meantime, we thought we would highlight the patterns published in our yarns during the past few months to give you inspiration for your next fall cast-on.
Don't forget to tag us so we can see your work – use the tag #julieasselin on Instagram and julieasselin on Ravelry.
Have a crafty autumn!
Tendre
Tendre by Paula Wiśniewska is an ultra-cozy sweater with a modern boxy silhouette, V-shaped neckline, and lightly gathered sleeves. Clean lines and interesting texture – this is all you need for an ultimate knitting pleasure.
Worked-up in Boucle, Tendre is designed to highlight the yarn texture, which creates a soft and light knit and a beautiful textured fabric.
---
Onoro Tank Top
Onoro Tank Top by Tara-Lynn Morrison is a versatile tank top worked-up in Leizu DK, with ribbed detailing for a subtle minimalist layer or worn on it's own.
---
Foramina Tee
Foramina by Andréanne Pérusse is a short-sleeved sweater that is knit top down, in the round, seamless, with a simple lace yoke and a nice little ribbing detail.
Worked-up in Journey Sport, Foramina is knitted with an airy gauge and is therefore perfect for warmer temperatures.
The lace reminds of the nerves that come out all along the spine through the intervertebral foramina and that's why Andréanne decided to call it Foramina Tee!
---
Sutton Shawlette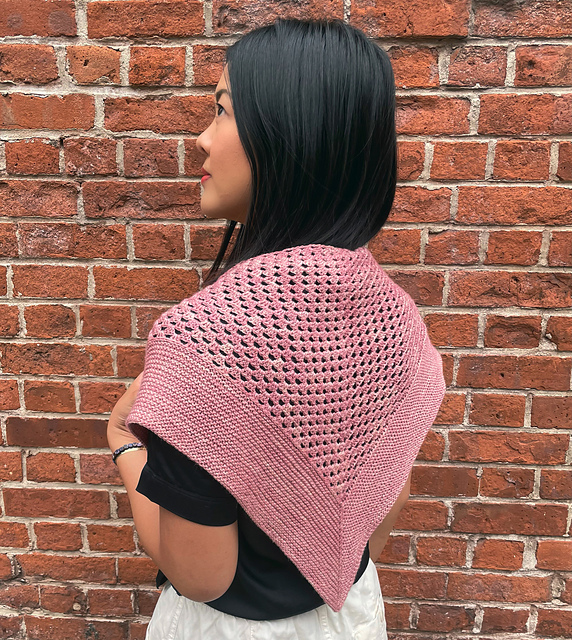 The Sutton Shawlette by Tori Yu is named after Sutton Place, a tiny neighbourhood in Manhattan that Tori lived in when she first moved to NYC years ago.
Worked-up in Fino, this pattern incorporates the classic elements from knit & crochet, garter stitch & granny triangle, into one timeless piece.
---
Mastiha
Worked-up in Journey Worsted, and featuring beautifully textured leaves, Mastiha by Thea Colman is an easy-fitting cardigan, with a lovely cable on the body, a deep V, and a bold collar.
---
Campion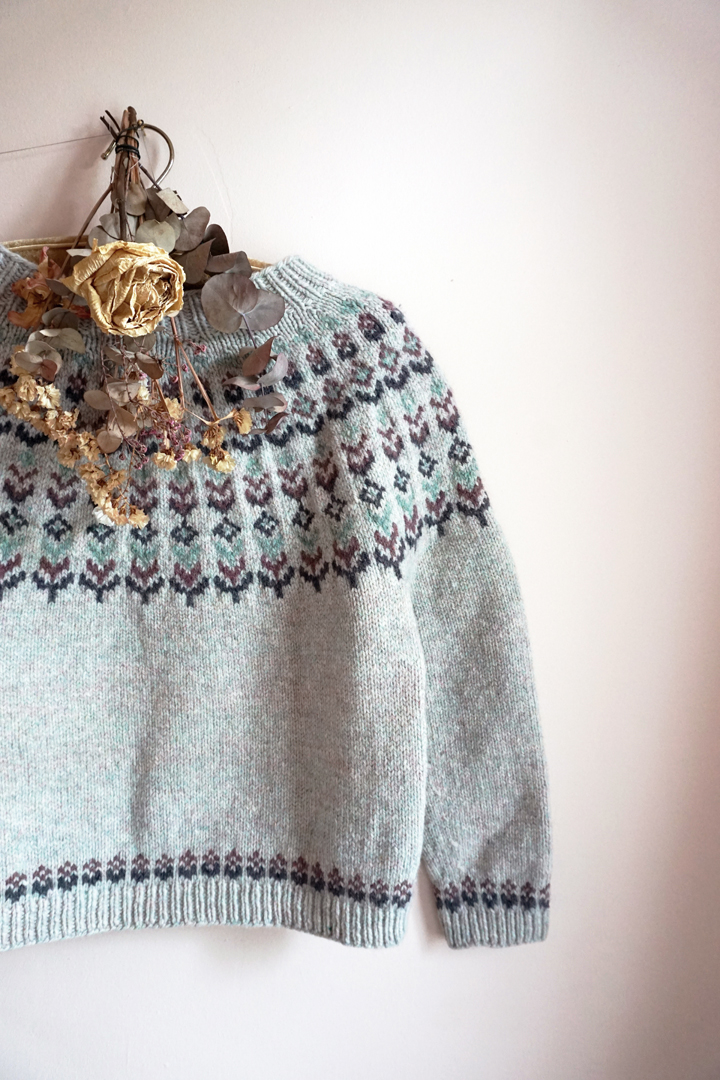 Nurtured is featured in the beautiful Campion by Weichien Chan – thepetiteknitter on Pom Pom issue 42.
Campion is knitted top-down and in the round. A stranded colourwork yoke follows, with increase intervals throughout, before being divided into sleeves and body.
There are two length options for the body, cropped or regular, as well as two length options for the sleeves, bracelet or full length.
We love the floral-inspired yoke that makes us think of a garden in full-blown. We can't wait to see your version of Campion in Nurtured.
---
Whimsy
Whimsy is one of three patterns meant to work with each other from Kate Oates first capsule collection – Mood.
Cropped sweaters done right are everything. They can accent your favorite dress or pair with a blouse or tank (Allure! Moxie!).
Worked-up in Journey Worsted, Whimsy features side openings with braided closures, top-down set-in just-the-right-puff seamless sleeves and ribbing à la Moxie.
That deep u-neck is perfect for showing off whatever you've got underneath that day. In fact, some of the images here show it layered over the Allure cami, and we just love the little peeks!
---
Allure
Allure is one of three patterns meant to work with each other from Kate Oates first capsule collection – Mood.
This camisole-style tank is your layering dream when you're in a softer mood. Allure is worked from the top down in Journey Sport with provisionally cast on stitches on each bodice for a seamless strap join.
There are no stitches to pick up and straps are knit exactly to your desired length with instructions included on length modification. Allure was designed as the quick knit that will bring a little romance to your handmade wardrobe.
---
Moxie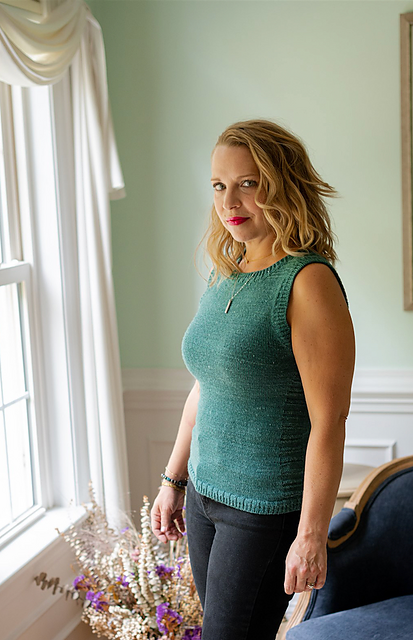 Moxie is one of three patterns meant to work with each other from Kate Oates first capsule collection – Mood.
This top pulls double shifts: stunning standalone and perfect layering piece for your handmade wardrobe.
Moxie is worked seamlessly from the top-down in Journey Sport with gentle waist shaping. Asymmetrical textured detailing accents bodice and sides and staggered ribbing and tubular hems finish the look.