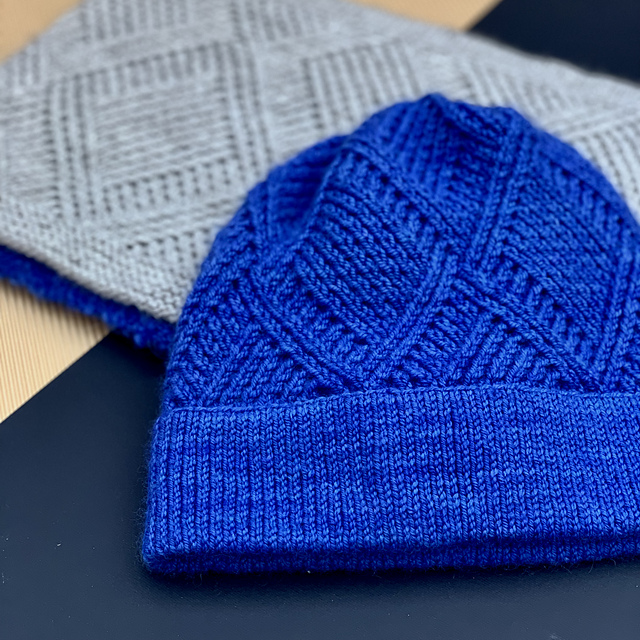 Gaca Cowl + Beanie
---
We are excited to share with you our latest collaboration with Jean-Philippe Cliche Gaca Cowl + Beanie. The Gaca Cowl + Beanie is a geometric set knitted in Mélange N.1 + Boucle.
Aleksandra Gaca designs innovative woven textiles. She works with brands, architects, manufacturers, and institutions to create textile solutions, products, and installations that translate her clients' identities, needs, and interests into woven form.
Her work appears in interiors, architecture, fashion, and art exhibitions. Born in Lodz, Poland, she lives and works in Delft, the Netherlands.
For the occasion, Jean-Philippe and I prepared a playlist on Spotify to be played along while you knitting the set. We have made a selection of our favorite songs.
You will find tunes from all styles, all eras, and in many languages. We loved the idea and we hope you will enjoy it too!
JP is giving a 15% discount with the code GACASET when you buy the cowl+beanie combo. We have added a selection of colors in Boucle + Mélange N.1 in the shop to celebrate the release of Jean-Philippe's new design. Boucle + Mélange N.1 are also available through our retailers.
We can't wait to see your knits from the GACA collection don't forget to use the hashtags #JulieAsselin & #AtelierCliche so we can see your projects 🤗