Fleurs des Champs with Thread & Maple
September 3rd, 2021 • Blog • 0
---
We're honoured to present a very special collaboration with two very talented artists, Thread & Maple and Ambah O'Brien!
When Thread & Maple approached us with the idea of a collab to debut their new project pochette, we immediately started brainstorming ways to incorporate elements of nature into the design.
Thread & Maple took inspiration from our love of wildflowers to create this limited edition version of their new project pochette in a gorgeous deep purple, with a delicate flowery inner lining.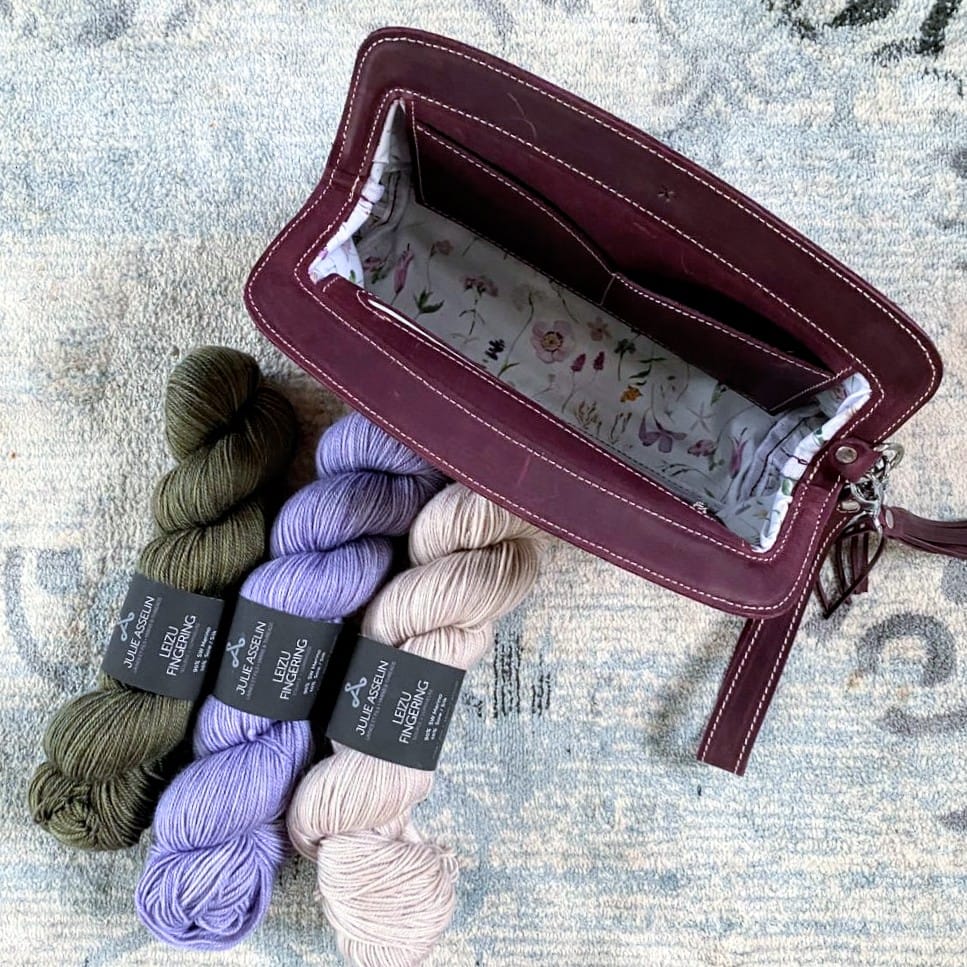 With fall just around the corner, we thought it would be the perfect time for a shawl, so we immediately thought of Ambah O'Brien, whose creativity knows no bounds when it comes to designing unique stunning shawls.
Her Lilli Pilli design immediately stood out. Inspired by a purple flowering plant "Lilly Pilly", this shawl combines classic stripes with a delicate lace pattern for a relaxed yet elegant look.
We have put together a beautiful palette in Leizu Fingering, featuring Lavande, Biscotti and Sherwood colourways.
Together with Ambah's Lilli Pilli shawl pattern and the new T&M project pochette, this beautiful "Fleurs des Champs" kit will be available for sale in both T&M and our shops, priced at $240CAD, this Saturday, September 4th @3 pm EDT.
We will be donating $20CAD from the sale of each bundle to The 5,000 Reusables Project, a Canadian-based not-for-profit organization that aims to reduce period poverty, build self-esteem and reinforce gender equality.