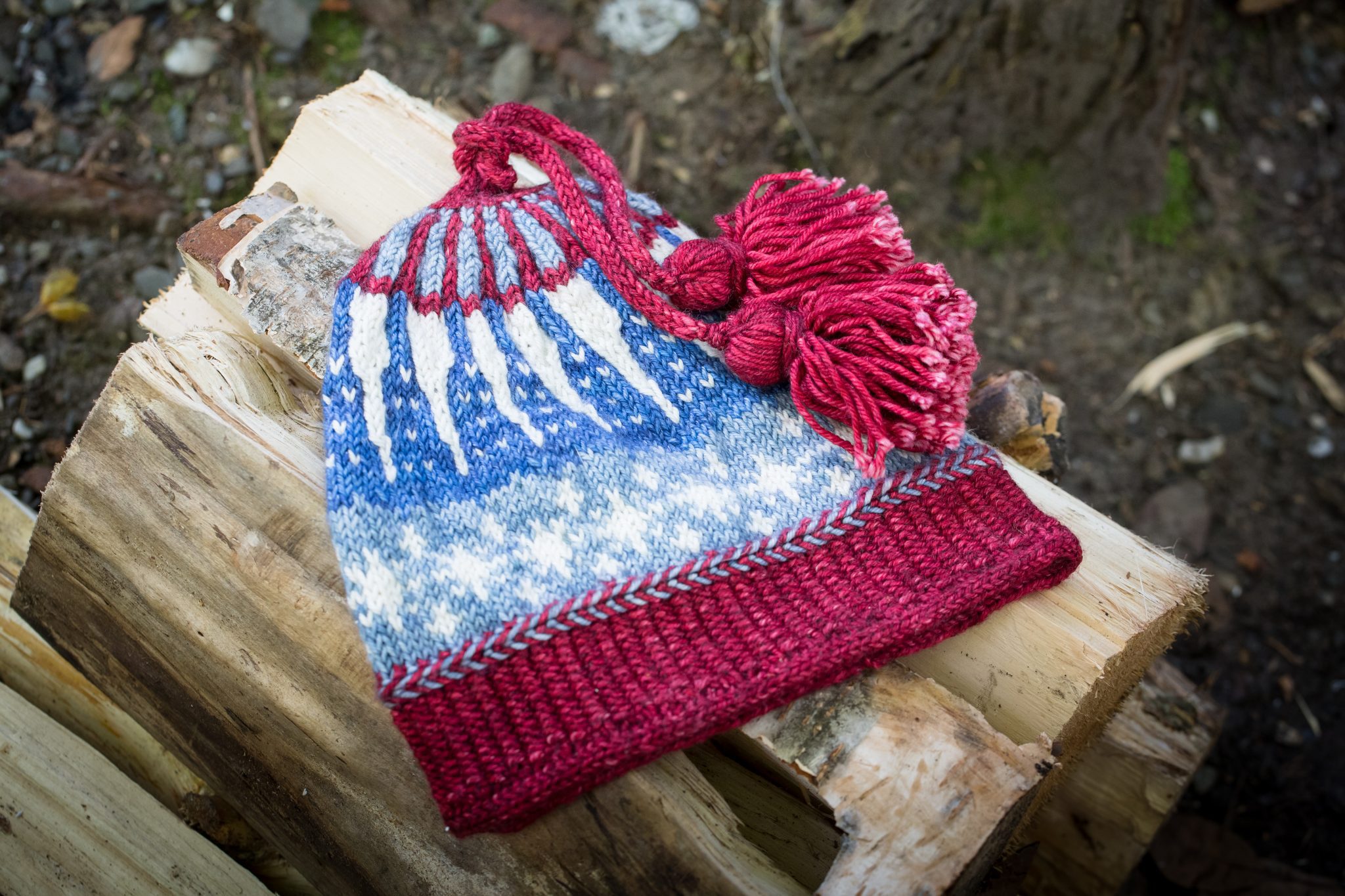 Canadian Bacon
---
We teamed up with the talented Gege à la Gomme to release the beautiful Canadian Bacon hat in Leizu Worsted.
Geneviève aka Gege à la Gomme is a knitter and knitwear designer born, raised and living in Quebec city. Her goal is to create fun, simple or complex designs while experimenting with traditional and unusual construction methods.
Canadian Bacon is a stranded colorwork hat in four colors, worked from the bottom-up. The woven stitch pattern at the brim provides insulation for the ears and the removable tassels add a fun touch.
Here is a little bit of what Geneviève's inspiration was for this pattern:
"This hat was inspired by Winter in Québec, a landscape of snowflakes, snowbanks and icicles and a great choice of Winter sports. Canadian Bacon refers to the snowboarding trick."